Media Partners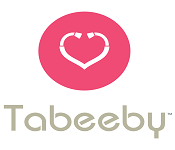 From Middle East Tabeeby has emerged connecting people to healthcare providers. Since then we succeeded in raising the medical and health awareness among the population, taking the charge and we are in the pole position. Recently, Tabeeby has been developed into a modern format following a comprehensive upgrade to become the first unique and true Health Social that ensures easy, swift and fast access to thousands of doctors, medical entities & Medical events. Tabeeby has been featured as a media partner and created a recognition in hundreds of Health and medical events across the world, promoting their activities across our platforms to thousands of healthcare providers and millions of visitors. Acknowledging that the foremost valuable treasure in life is good health, Tabeeby uses state-of-the-art technology and up-to-date social media innovations to highlight the concept of prime health in our daily life.
---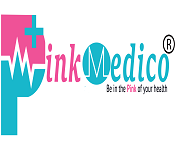 We are a Registered brand of Anarghyaa ETech Solutions Pvt Ltd, company incorporated under Companies Act 1956 & 2013. We are ISO 9001:2008 certified company, headquartered in Bangalore. We are NABH Accredited Medical Tourism Facilitator. Pink Medico is a revolutionary medical and healthcare service aggregator that supports complete healthcare and allied services. We offer Comprehensive product / service page of all categories of medical and healthcare that allows to connect with decision-makers in one simple click, both on-site and from magazine, 365 days a year. Pink Medico – Medical and Healthcare Print & Digital Magazine: Our readership includes key decision makers across healthcare segments from large to small, public facilities to private hospitals. The readership profile includes owners, CEOs, medical directors, head of departments, purchase managers, owners of speciality centres, bio-medical
---

Romanian Revista Health (Health Magazine) is a nationwide publication dedicated to all doctors, pharmacists and nurses from Romania. We have over 33000 subscribers online for our weekly newsletter. Printed Health Magazine appears once a month. We are pleased to present an editorial project dedicated to all healthcare managers, doctors, pharmacists and nurses from Romania, a project that contributes to the development of the Romanian Health System by promoting events and news regarding medical, legislative changes, offering opportunities for doctors, pharmacies, clinics, hospitals and patients alike. Born from the desire to meet the need for information and promotion of health professionals, with over a decade of experience working with members of the medical community, Health Magazine offers local, national and international information of great interest. Health Magazine was received with great interest, both locally and nationwide.
---